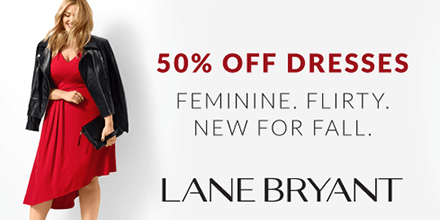 There is a new promo code for 50% off Dresses at Lane Bryant!
The code that you receive is YOUR code- it won't work for anyone else.  If it works on sale items it will make dresses as low as $25.
Just click on the picture above to get your unique code!  These codes will expire 10/1 or once 4,000 have been used.