Have you seen this sequin mermaid stuff?  Last week I was watching an episode of Rachael Ray and one of the guests was wearing a skirt made of this material.   You basically just trace those designs with your hand and the red turns to white.  You can change the color, the design- it's pretty cool.
Right now on Jane.com you can grab Sequin Mermaid Pillow Covers for $9.99.  They would be super fun in someone's bedroom (my niece would love these I think).
These amazing sequin mermaid pillows covers are a MUST HAVE !
With one side made entirely of sequins – they add a touch of glamour to any room
Swipe your hand across the sequins and they change color –  or draw or write your very own designs on them
There are endless design possibilities. Flip them back and forth according to your mood
These are great fun and make a fabulous gift for any age
7 styles available
18″ x 18″
PRODUCT DETAILS
Sequin Mermaid Pillow Covers
7 Styles
18″ x 18″
Check out the last deals from Jane.com: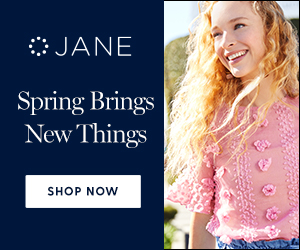 Jane.com is a boutique marketplace featuring the latest in women's fashion trends, home decor, and children's clothing.  Most of the sellers are small business owners supporting their families through sales (many are etsy style vendors).  Be sure to look for shipping information on what you buy as few sellers ship for free.