Right now you can grab this Personalized Teacher Tumbler for $13.74 shipped.  These would be perfect holiday gifts for a teacher!
Featuring one of our personalized apple tumblers to present to your favorite teacher! This 16 oz reusable tumbler is perfect for the beginning or end of the school year, and even teacher appreciation week. It's BPA free, very sturdy and durable for everyday use, and comes with a reusable straw, screw on lid, and ribbon to match!
*Ribbon colors and designs may vary from pictured above, depending on stock.*
Please note colors may vary slightly due to computer and monitor settings.
We will create a tumbler that a special teacher will be proud to carry all year long! Colors and styles come only as shown.
This deal is for ONE tumbler, however, you can purchase however many you'd like!
Styles are hot pink and white polka dot OR red and white polka dot. Both come with lime green apple stem and "coordinating" ribbon to match. Ribbon colors may vary according to availability.
Lettering will be personalized in the black font shown. 
Check out the last deals from Jane.com: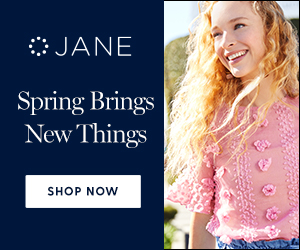 Jane.com is a boutique marketplace featuring the latest in women's fashion trends, home decor, and children's clothing.  Most of the sellers are small business owners supporting their families through sales (many are etsy style vendors).  Be sure to look for shipping information on what you buy as few sellers ship for free.