Right now you can grab these Personalized Bird Nest Necklaces for only $10.98 shipped.
Delicately hold the ones who mean to the most to you close to your heart.This necklace is handcrafted featuring your choice of 1, 2, 3, 4, 5 or 6 shimmering beads wire wrapped tightly into a nest. Then add the initials to match!
Details: Chain length: 24″  Your choice of up to 6 beads silver plated, nickel & lead free.
PRODUCT DETAILS
Up to 6 eggs
Up to 6 initials
24 inch silver plated chain
Plated silver, gold, or bronze
Check out the last deals from Jane.com: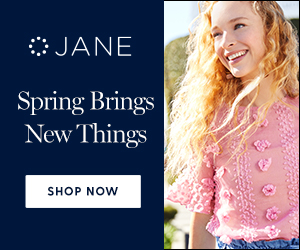 Jane.com is a boutique marketplace featuring the latest in women's fashion trends, home decor, and children's clothing.  Most of the sellers are small business owners supporting their families through sales (many are etsy style vendors).  Be sure to look for shipping information on what you buy as few sellers ship for free.