These would be helpful for most dinners I attend- by the time we get done marking things gluten free, sugar free, vegetarian etc there are sticky notes everywhere.
Right now on Jane you can grab these Mini White Chalkboards For Parties for $8.98 shipped.
Great for table identification at weddings, or any event. Perfect to identify buffet food and for any mini message! Great quality! Chalk included
The board measure 3.35 x 2.36 and the stand is 5.7″.
You get 5 chalkboards for one great price!!
PRODUCT DETAILS
3.35 x 2.36 board
Stand is 5.7″
Chalk included!
Check out the last deals from Jane.com: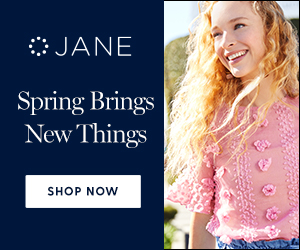 Jane.com is a boutique marketplace featuring the latest in women's fashion trends, home decor, and children's clothing.  Most of the sellers are small business owners supporting their families through sales (many are etsy style vendors).  Be sure to look for shipping information on what you buy as few sellers ship for free.