Today on Jane.com they have these colorful tassel necklaces on sale for $3.99.  PLUS they are Buy 2 Get 1 FREE!
Special Offer: For every 2 necklaces that you buy you will get 1 FREE necklace. The color will be chosen at random from our large selection of colors
This beautiful tassel necklace is so versatile that you will be able to wear it with almost anything in your wardrobe.  Add color to a plain shirt during the day or pair it with an outfit for a night out – It will add a dash of color and elegance to your jewelry wardrobe.  At this low price, these necklaces are great to give as gifts or to purchase for yourself in several colors.
Comes in 16 colors to suit everyone's taste.
Details:
Tassel Length – About 3″
Antique Gold Plating
Chain 27″ expandable to 29″
PRODUCT DETAILS
Tassel Necklace
Buy 2 Get 1 Free
Great Gift
Check out the last deals from Jane.com: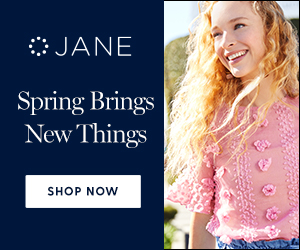 Jane.com is a boutique marketplace featuring the latest in women's fashion trends, home decor, and children's clothing.  Most of the sellers are small business owners supporting their families through sales (many are etsy style vendors).  Be sure to look for shipping information on what you buy as few sellers ship for free.