The Hampton Roads Coupon Swap at Princess Anne Park in Virginia Beach is this Saturday, June 11th! We are so excited to meet everyone who has registered for Swap! If you completed your registeration, you recieved an email from us on Sunday.
If you were unable to attend this Coupon Swap or were unable to complete your registration, we are currently working on dates for more swaps in the coming months.
We have lined up some amazing door prizes and discounts for the attendees. Below are the confirmed sponsors for the June Coupon swap: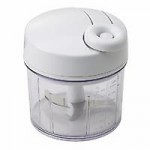 [1]
Manual Food Processor – Door Prize
Sponsored By: Tiffany Foreman with The Pampered Chef
Website: http://www.pamperedchef.biz/tiffanymforeman [2]

[3]
Demi Purse in Circle Spirals – Door Prize
Sponsored By: Meghann Scott with Thirty-one
Website: http://www.mythirtyone.com/meghannscott [4]

[5]
Diva Hat – Door Prize
Sponsored By: Ann Clayton with Clayton Creations [6]
The Knapsack Children's Consignment Shop-Coupon
Receive 50% off any one toy or clothing item
Website: http://www.theknapsackconsignments.com [7]
Seren Fach Boutique – Door Prize
4th of July Hair Bow
Website: HERE [8]
$25 Print Credit – coupon
Website: http://www.angeladouglas.com [9]
Jaime D. Designs
Hat- Door Prize
Website: HERE [10]
[11]
Smoked From Above
FREE BBQ Sandwich for All Participants
Website [12]
[13]
Kristina Schaper, Shaklee Distributor
Full size Basic H2 with a set of 3 spray bottles – Door Prize
Website [14]
The Silver Rattle
Coupon: $5 off any $25 Purchase
Website [15]
Jessica Jackson- Avon Representative
Samples for attendees
Email [17]– subject line Avonswap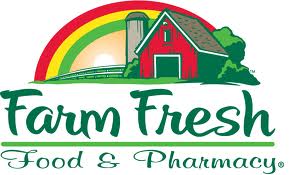 [18]
Mt. Pleasant Farm Fresh
Donuts and Starbucks Coffee for Attendees
Website [19]
Please take a moment to visit our sponsors to say "Thank You" for being a part of the event. The sponsors are based out of the Hampton Roads area of Virginia, but can ship nationwide for those in other areas (where applicable).
*The Swap is currently full