A friend gave me a $25 gift card to Jane.com and I have been carefully considering what to spend it on.  I have purchased quite a few things from Jane and these Raglan type shirts are my favorite thing I have.
I always have Netflix running while I work so during November and December I am always looking for a new series to keep me busy.  This year it was Gilmore Girls.  I watched all seven seasons and the revival in about a month- for the first time.  So when I saw these Gilmore Girl Raglan Shirts today I had my answer of what to use the credit on.
If you want one they are $13.99 and you can represent Stars Hollow!
Check out the last deals from Jane.com: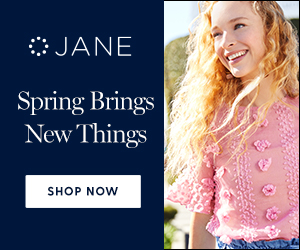 Jane.com is a boutique marketplace featuring the latest in women's fashion trends, home decor, and children's clothing.  Most of the sellers are small business owners supporting their families through sales (many are etsy style vendors).  Be sure to look for shipping information on what you buy as few sellers ship for free.