This hunt is brought to you by the Money Mavens, an elite group of bloggers working to save you money! Each week we will present a treasure hunt where you can win big!
What is the Prize: Just like a real treasure hunt you do not know what you will win. Each week it will be different. It will be something that will save you money!
How to enter: To enter to win you will visit each blog listed here and answer the question for each blog. You will type your answer in the "extra info" space. You do not have to do all entries BUT each entry means another chance to WIN!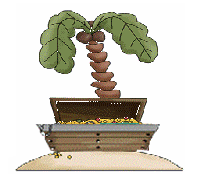 Date & Time: The winner will be announced at the close of the treasure hunt. The treasure hunt will be open from 8/4/11 12 am CST – 8/4/11 11:59 pm CST.
Where: This hunt will be on all the blogs participating. You do not have to enter at all blogs. If you enter on one you will be entered on all.
It is important to note that this blog accepts forms of cash advertising, sponsorships, paid insertions, or other forms of compensation. The compensation received will never influence the content, topics or posts made in this blog. All opinions stated in this blog belong to its author and no one else. I will only endorse products, companies, and services that I have found worthy of my time and opinion. A Frugal Chick is a participant in the Amazon Services LLC Associates Program, an affiliate advertising program designed to provide a means for sites to earn advertising fees by advertising and linking to www.amazon.com.